Since our beginning in 2006, we have had a strong focus on being the consultancy with the widest and deepest software knowledge in the market. Below we list some of the most common solutions we have knowledge about, of which we offer standard and customized training in several of them. We have close dialog with many software vendors and some vendors use us to test and validate new releases before they enter the market and to conduct software training to their internal consultants, partners, present and potential customers.
Let us help you before you invest in a software
There is not ONE BEST SOFTWARE in the market but one will fit you, your project and organization the best. Over a period of 10 years we have gained knowledge and high level insight to over 60 different solutions for Cost and Profitability. We follow them and update our own software rating program Focus Area Score (FAS), which we use when we help customers selecting a software.  Read More >

MyABCM started in 1993 as a distributor of the ABC tool "Oros" in Brazil and over the years expanded to whole Latin America. When ABC Technologies acquired by SAS Institute in 2002, MyABCM started developing their own solution for strategic management of costs, profitability and performance. Today MyABCM is a global company with offices in 12 countries and clients in more than 40 countries of every size in a wide variety of sectors. The software can absolutely challenge the top solutions when it comes to functionality, experience and especially price.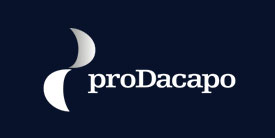 FCG Prodacapo is the result of a merge in 2017 between Prodacapo AB from Sweden and FCG Datawell Oy from Finland. They merged with an intention of being the Nordic leader within health care. Their Cost Transparent solution Prodacapo ABM was developed by Prodacapo AB, which was founded in 1994. The solution is used across all industries in Nordic countries and their successes have taken them to Europe and North America as well. The software can absolutely challenge the top solutions with functionality, expertise  and price.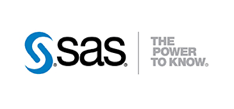 SAS Institute was founded in 1976 in US and is today the worlds largest private owned software business. It has grown to be a multinational software corporate with offices and implementations world wide. SAS acquired ABC Technologies Inc in 2002 and thereby the ABC solution Oros. Oros was offered several years before it was re-written and introduced as SAS Activity Based Management (SAS ABM). This has now changed to SAS Cost and Profitability Management (SAS CPM). The CPM solution is used world wide across all industries and has been among the top actors in the Cost Transparency market but the solution is just one among many solutions from SAS Institute and require a SAS platform.

QPR CostControl BV is a Netherlands based software vendor that originally was a consultancy implementing CostControl from Finish QPR Software. In 2001 they purchased the software and since then have had a dedicated focus on the solution, which now is named CostPerform. The solution are implemented at many companies mostly in Europe, but they are fast growing in U.S and Asia through own sales offices and partners. An impressive software with many useful features at a reasonable pricing.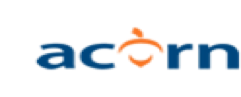 Ignite's Acorn Performance Analyzer (PA) is a profitability and cost management solution. Acorn was acquired by Ignite Technologies in 2014, and the focus is no longer purely on the profitability and cost management solution. The software is very powerful and often used when models are based on transactions level data and uses TDABC terminology. Acorn have implementations world wide and are seen in all industries.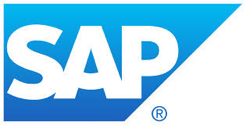 SAP is a German multinational software corporation that makes enterprise software to manage business operations and customer relations. They are represented world wide and many companies uses their platform and ERP system. With the acquisition of BusinessObjects in 2008, which just one and a half year earlier had acquired ALG Software, SAP now provides Profitability & Cost Management (PCM). It will be replaced by SAP Performance Management for Financial Services powered by SAP HANA developed for banking and insurance and within few years the PCM solutions will phase out. At the moment, it is used worldwide across all industries and has been among the top actors in the Cost Transparency market but the solution is just one among many solutions from SAP and require a SAP platform.
Apptio is a US based company founded in 2007 and offers SaaS applications that focus on IT management and Cost Transparency of IT expenses and investments. It is marketed as a plog-in and ready to use solution. When taking about Apptio, people will automatically say Technology Business Management (TBM). When investing in Apptio, a great part of what you pay for is the possibility to bench-mark you against other IT functions as the tool uses standard IT definitions determined by the TBM council. You can of course change terminologies but you pay a great amount of money for this solution so you might not want to do so and thereby loose the comparison possibility.

Navetti PricePoint™ is not a Cost Transparency solution, it is a tool for controlling, managing and measuring all aspects of your pricing and day-to-day price optimization. It allows you to handle all your products and price them very detailed. The solution is fast implemented and you can very quickly and easily have several thousands of products prices. Navetti is a Swedish based company with offices in Germany and USA.